Prayer List
The effectual fervent prayer of a righteous man availeth much. Ja 5:16
Continued prayer for all church members and all of our political leaders.
The entire Page Sanctuary Church family
Remember our children returning to school and their teachers

Pastor Terrence Richardson and Family
First Lady Bernae Richardson
Little Bralen Smith
Mary Henderson
Sis Paulette Williams
Mother Margaret Reed
Mother Mary Sullivan
Mother Margaret Lamar
Mother Betty Ingram
Mother Ella Williams
Sister Maryland Patton
The Smith Family
The Holt Family
The Wilson Family
Houston Flood Victims
Families in Florida
If you have a prayer request and would like to be added to the prayer list, please fill out the information below.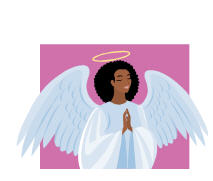 Page Sanctuary Church of God in Christ ~~7205 N. Kelley~~Oklahoma City, OK 73111
405-840-3324
E-mail: contactus@pagesanctuarycogic.org
All rights reserved.
©2014