History of Page Sanctuary Church of

God

in Christ

This grand old church started out in an old frame house on California Street in Oklahoma City, Oklahoma around 1927 with Elder Willie Jones, Sister Sarah Smith and Sister Hampton having prayer meetings. During one of these prayer meetings, Sister Emma Fields was saved and received the Holy Ghost. As winter approached and it began to get cold, the prayer services were moved to 1010 NE 2nd Street.
In 1929, a Mission was started in the basement at 212 N Byers, where Elder E.M. Page was Pastor. Under Elder Page's leadership were Deaconess: Sister Hattie Swope, Sister Minni Hill, Sister Chauncie Flowers; Deacons Willie Johnson, Elder Pollard, Deacon Rhynehart and Church Mother Sarah Gray. These people were some of the pioneers who worked hard to build this Sanctuary at 212 N Byers. The Sanctuary was completed in 1935.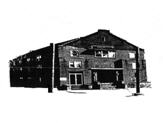 From this beginning God has blessed, saved, healed and performed many miracles. We are so grateful to yet be members of this Mother Church and we thank God for all that have started from this church and are yet continuing in the faith. We moved to our present location, 7205 N. Kelley, in 1991, where God still continues to bless, save, heal, and perform miracles.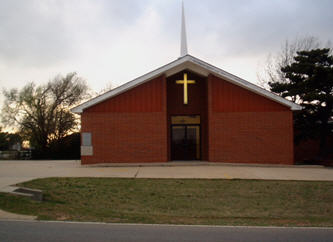 Page Sanctuary Church of God in Christ ~~7205 N. Kelley~~Oklahoma City, OK 73111
405-840-3324
E-mail: contactus@pagesanctuarycogic.org
All rights reserved.
©2012